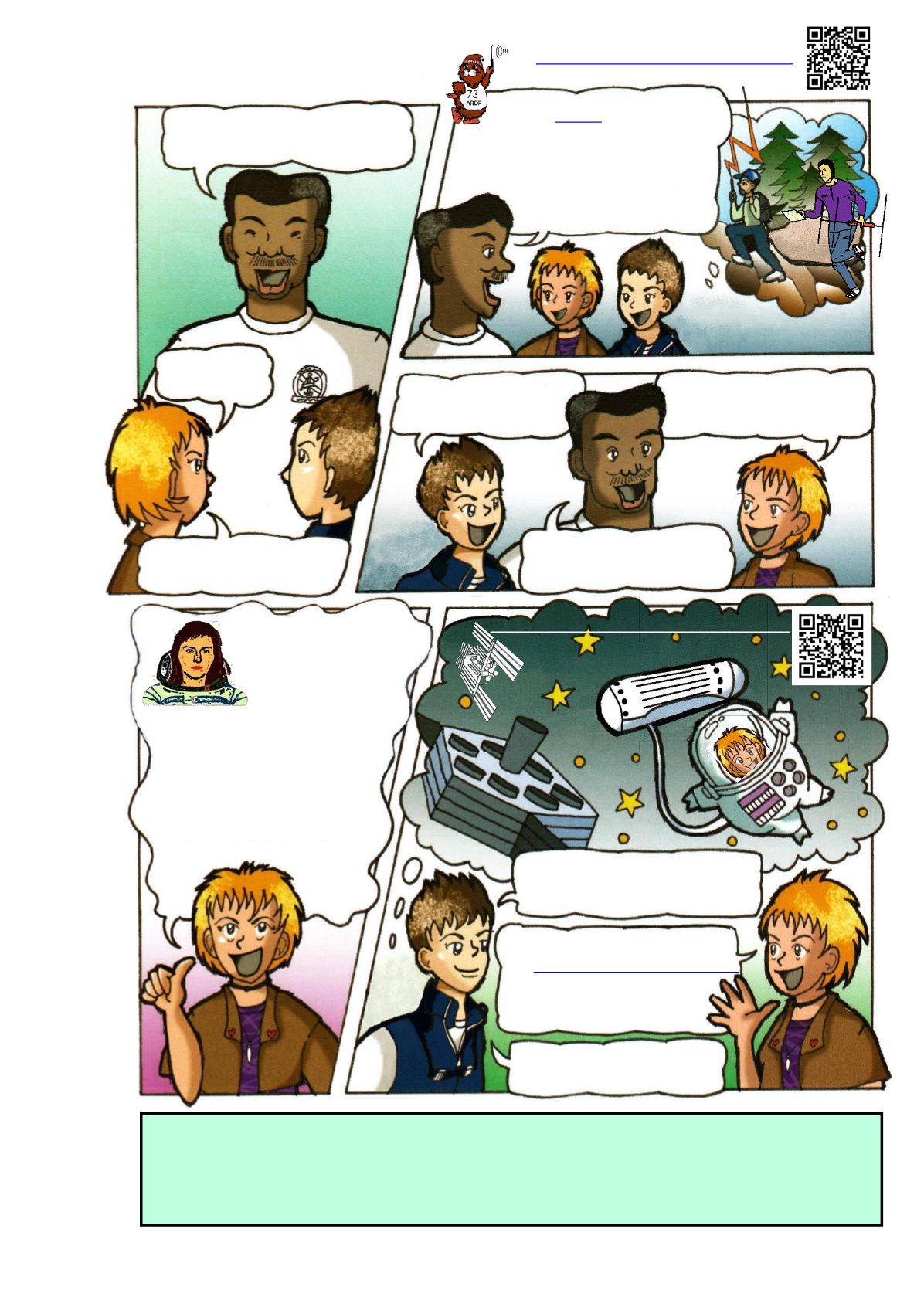 9
Hi there - Amateur Radio
offers lots of different activities.
There are always lots of other contests, competitions, and activities to take part in. Many
amateurs collect contacts for Islands on the Air -
IOTA
. Every year radio stations are set up in
Mills all over the country for
Mills on the Air
weekend. Many amateurs with similar interests
meet up regularly on the same frequency – called
NETS
. One of the most regular and biggest
UK nets is the Barometric Net on 80m. There are also geographic nets such as the
Euro Net
.
I enjo
y
ARDF
– where you
have to find a hidden transmitter
(the fox). It's a sort of radio
orienteering when there are
several hidden
transmitters.
There are prizes too!
Hi Bill!
So there are contests
and competitions too?
I'm working for a Worked
All Britain Certificate.
I'm also collecting call signs
for a Summits on the Air
Award – SOTA.
Bill's a member of the same
radio club as my dad.
There's an amateur
radio on
the
International Space Station?
Yes! Radio Amateurs talk to
th
e
International Space Station
regularly – we also have
lots of satellites in orbit.
Wow! That's cool!
I want to be an astronaut
like Helen Sharman,
Britain's first
astronaut. Helen
used
the
Amateur Radio
call sign
GB1MIR
whilst in
space. I would also like to
contact the International
Space Station – it has an
Amateur Radio Station
on it.
http://www.nationalradiocentre.co.uk/ardf/
https://www.youtube.com/watch?v=z3XeXt7F-UI