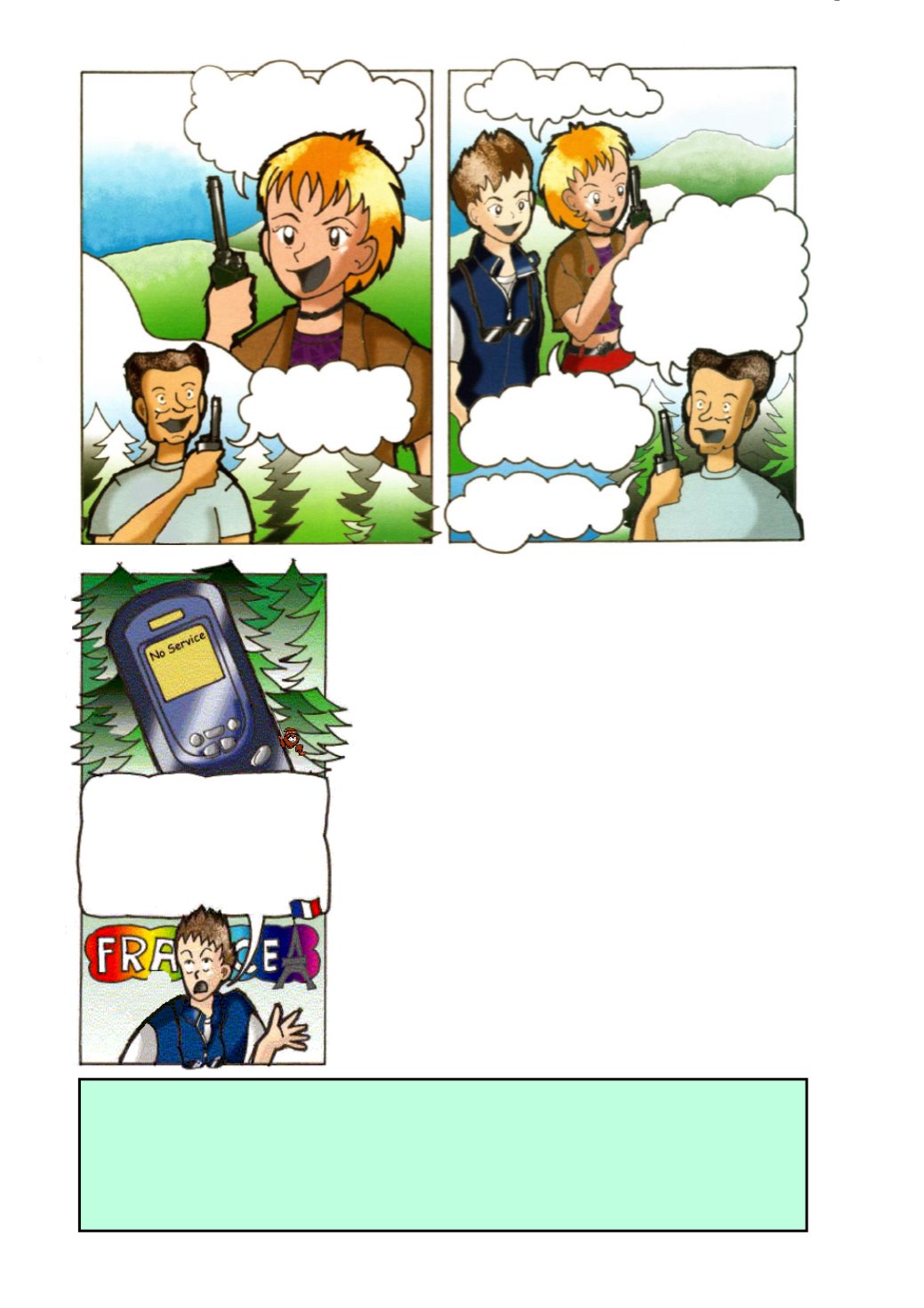 8
#
2
The strength of ionisation in the ionosphere depends on the amount of radiation, mainly
UV
,
received from the sun. It varies with the time of day, and with the season, i.e. summer to winter,
and with other factors such as sun spots and electromagnetic storms. The stronger the level of
ionisation the higher the frequency of signals that will be bent (refracted) back. VHF and UHF
signals usually pass straight through into space. During the day signals as high as 30MHz can
be bent back -
at night this is lower, often 3MHz or less. The highest frequency refracted back at
a particular time is called the
M
aximum
U
sable
F
requency for long distance contacts -
MUF
.
Amateur Radio is fun! Watch!
G1PSK
. This is
M6CAM
M6CAM
This is
G1PSK
.
How's it going, dad?
Okay, see you then
M6CAM
,
out.
Great!
I just made contact
with France on 40
metres and Canada on
20 metres. Meet
me for lunch at 13
hundred hours.
G1PSK
, clear.
Did he say he just made
contact
with
Canada and
France? How is that possible?
Even my mobile phone is out
of range and doesn't get a
signal here in the woods.
VHF
and
UHF
frequencies are used for communications
with satellites overhead in space; and
"
line of sight
"
on
earth for both
base station
#
and
hand held
radios
working direct to each other – or sometimes over longer
distances through nearby repeater stations on hill tops or
high buildings. Some repeaters also allow contacts to be
made all round the world because they are connected
through the internet to other repeater stations in other
countries.
As well as "
line of sight" (ground wave)
,
HF
allows direct
communications all round the world
(sky wave).
With the
right sort of antenna, and conditions, even back pack, and
mobile HF rigs can make international contacts.
There is a conductive ring of gas 70 to 400 km above the
earth called the
IONOSPHERE
. When the ionosphere is
strongly ionised it bends some radio waves back to earth
instead of allowing them to escape into space. Signals
can therefore bounce repeatedly between ground and
ionosphere and travel all round the world. Part of the fun
is deciding which band will be open to the part of the
world you want to contact.
#2
The world is divided into different
time zones
. To avoid
confusion during contacts Radio Amateurs all over the
world use
UTC
(same as GMT) and the 24 hour clock.
#
Base stations use separate external antennas
.