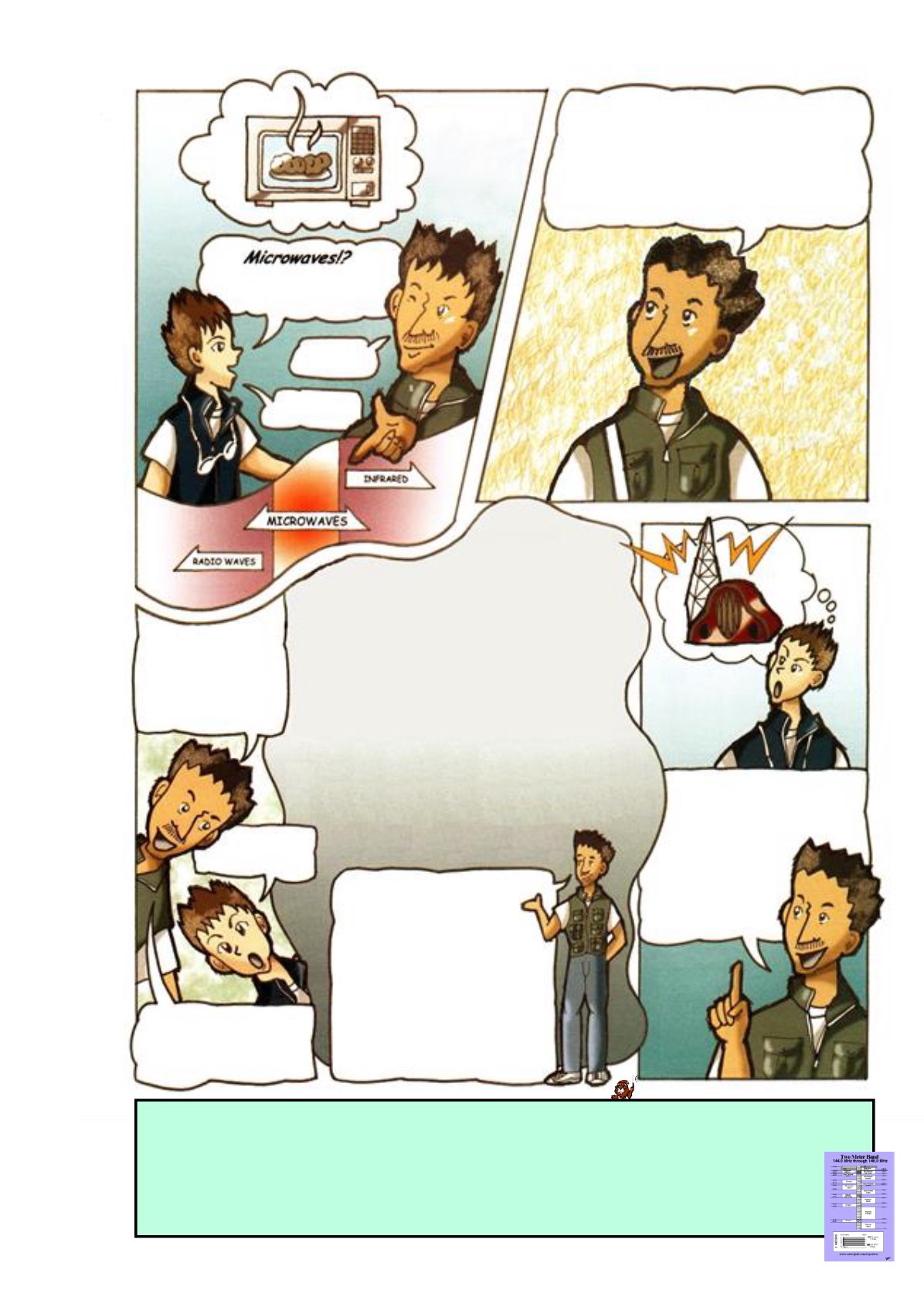 3
It's true! Our microwave oven cooks
by using radio waves. That's why it's
so important that Amateur Radio
operators learn how to take precautions
to send – or
TRANSMIT
- their radio
signals in a way that no one gets hurt.
Like our microwave
oven?
Yes.
No way!
Amateur Radio's
been around a
long time and
we've had years
to make it safe.
Amateur Radio got
its real start just
after the year 1900…
Today, within the frequencies allocated for legal amateur use, there are recommended
Band
Plans.
These are agreed recommendations for the use of particular frequencies for different
types of activity such as: long distance communications (DX), mobile use from a car or
bicycle, satellite communications, making initial contact, etc. There are also suggested
frequencies for different types of signals such as voice transmissions, Morse Code (CW),
digital modes, slow scan television, images etc. Band Plans are not legally binding.
In the early days
radios were primitive.
There were no rules
about who
could transmit.
It was not
organised
.
…There were many
inventors who
contributed to the
development of radio –
Armstrong, Tesla,
and
DeForest
are a few of
the giants. But most
people credit
Marconi
as
the father of radio.
Armstrong
invented the regenerative circuit, the
super-regenerative circuit, the superheterodyne
receiver, and frequency modulation (FM) radio
transmission.
Tesla
patented the AC transformer, and his high
voltage, high frequency practical and theoretical
work was used in the invention of radio
communication.
De Forest
invented the Audion, a vacuum valve that
took relatively weak electrical signals and amplified
them.
Marconi
founded the Wireless Telegraph & Signal
Company in Britain in 1897, he succeeded in
making a commercial success of radio by innovating
and building on the work of previous
experimenters and physicists.
How long?